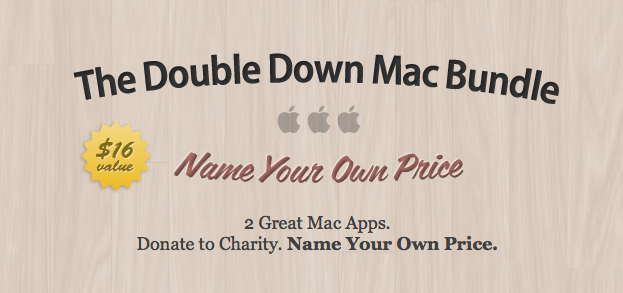 StackSocial Double Down Bundle – Name Your Own Price
I've been giving StackSocial a lot of money lately. LOL.  But they tend to have really neat bundles of mac software apps that would otherwise cost exponentially more.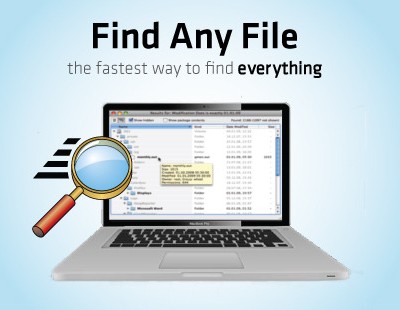 I really only wanted the Find Any File app, which isn't $6 as they've estimated, it's $7.99 in the dreaded mac app store. So I was willing to pay a couple of bucks for that. No, I literally mean a couple of bucks, as in perhaps $2.50, with the $.50 being added in to feel less like a cheapskate. That $2.50 would've only gotten me that app, which I was okay with initially. I'd been using an app called EasyFind that was head and shoulders above Finder and Spotlight searches on the Mac, which inexplicably, eons of OS's later, is worse than Sherlock was on my old G4 pre-Tiger!  Finder and Spotlight do not allow you to sort your searches by size and a couple of other things that'd be super easy for them to code, but for some reason haven't.  Enter Find Any File.  It searched across 3 mounted external drives and the internal one and found my file in question, lickety-split!  Sold!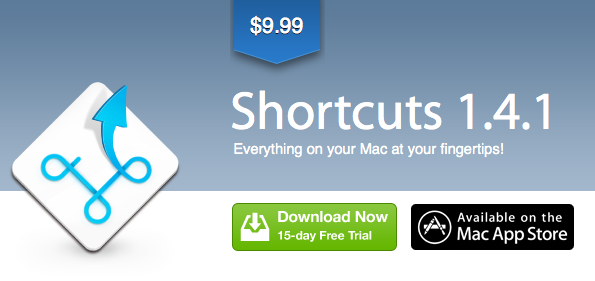 But then I did check out the Shortcuts program by Nulana and it may hold some promise for me. I was originally concerned that I already have too many assigned shortcuts in my digital life, being a super duper fan and upser of Cinch and Size Up, but I think there still may be some room for a few more.
And the great thing is that, in addition to naming your own price, a percentage of your purchase goes to one of 3 charities of your  choice.
This sale is on for 13 more days, but the longer you wait, the more the average price goes up, and you only get both apps if you pay at least the average of what most people are choosing to pay.  It went up 12 cents between the time I started the purchase transaction and when I was finally signed in and allowed to purchase, so if you want this deal to remain a steal, act sooner than later.
The three charity choices are
WWF, no not Captain Lou Albano, or Hulk Hogan's WWF (I think this is why they had to change the name), but The World Wildlife Fund.
Child's Play – a charity that brings toys to hospitals with sick children, something near and dear to my heart, since one of my friend's infant son got diagnosed with a disease that virtually had them live in a hospital for the better part of a year.  A baby can't play video games, but I like the charity's idea nonetheless.
Creative Commons – a nonprofit that provides copyright licenses for people to determine the terms with which people can use their intellectual property on the web.  Without lawyers or pain or whatnot.
So far, they've only raised $108, so I decided to post so that people looking for a Finder search alternative could save some bucks while profiting a charity simultaneously.  Happy computing.